Game overview
Welcome to Jigsaw Mansion 2! The sequel to the award winning and IndieCade festival family favorite has everything you love about the original – amplified!
Explore the halls of your stately mansion, whose paintings come to life! Utilizing intuitive multi-touch controls and 360-degree piece rotation, Jigsaw Mansion 2 brings the complete jigsaw experience to your fingertips!
You will be amazed by the stunning visual backdrops, challenging puzzle templates, and its powerful snap engine! Explore your artistic side with "Creator Mode," where you can design and share puzzles with your friends to play through your social networks. From the easy and relaxing, to the tricky and rewarding, the freedom and flexibility of puzzle-play offered to gamers young and old is second to none.
Beautiful and engaging, Jigsaw Mansion 2 is big entertainment in the palm of your hand. Picture-perfect for the whole family!
Download Jigsaw Mansion 2 iPhone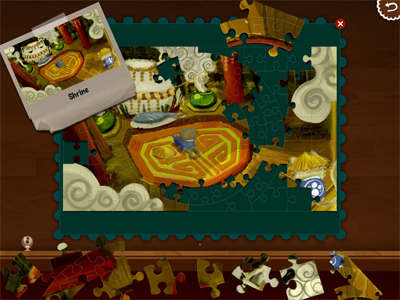 Features
Turn your personal photos into custom puzzles to share

Multi-touch controls, 360 degree piece rotation, and auto-snap engine assistance

New exclusive customizable mansion layout

Explore and unlock dozens of new puzzles

Time tracking, Game Center's achievement and more